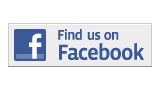 ---
News
MDC Seeks to Acquire Vacant Federal Building
By Guillermo Herrera
guillermo.herrera003@mymdc.net
Miami Dade College has proven itself to be an active force in rescuing historically and culturally significant structures with its acquisition of the Tower Theater, Freedom Tower, and Koubek Center in years past. Now, to keep up with its increasingly scarce resources for an ever-expanding student body, MDC is looking to acquire the empty David W. Dyer Federal Building.
The David Dyer building dates back to its completion in 1934. The space takes up 179,000 square feet, or 1.6 acres. Notable features of the property include an elaborate classical facade, an interior courtyard and galleries, and ceremonial courtroom.
The courtroom is the home to multiple important federal cases, such as the 1992 drug and racketeering conviction of former Panamanian strongman, Manuel Noriega, and the acquittal of mobster Meyer Lansky, who was tried for tax evasion in 1973. It was also the venue for the Kefauver select senate committee's hearings on organized crime in South Florida in 1950. As a testament to the building's historical significance, it was listed in the National Register of Historic Places in 1983.
The building has been vacant since 2007 and stands as a costly symbol of the 14,000 or so empty or underused federal properties nationwide that the government has been slow in finding a new purpose for. At the moment, the Dyer building is owned by the federal General Services Administration (GSA), which holds about 120 of the 14,000 properties mentioned.
"The bottom line right now is that you have a building that is vacant and costing taxpayer money just to be keeping that building vacant... think about what Miami Dade College could do," said MDC Director of Federal Relations, Joe Pena.
Currently, the college is working on all levels to acquire the building. It has introduced conveyance (transfer of property from one party to another) legislation in the federal House of Representatives, is looking to introduce legislation in the Senate, and is actively working directly with the GSA. So far, acquiring the space has proven to not be simple on account of the GSA's process-heavy rules and regulations.
Assuming the conveyance goes through, MDC would take ownership of the building at no cost, but face renovation costs reaching several millions of dollars.
MDC hopes to put the David Dyer building to various uses. According to historian and MDC professor Paul George, "the college will use it in wonderful fashion for classes, performances, and public forums, especially its one of a kind main courtroom."
More News Articles
---