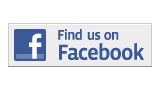 ---
Arts and Entertainment
MDC Student Releases Digital Children's Book
By Darianne Navarro
darianne.navarro001@mymdc.net
Bernard Noel, a  27-year-old student at Miami Dade College's Wolfson Campus, has recently published a children's e-book titled Hanji Mountain, which he himself wrote and illustrated. 
Noel, a former illustrator for The Reporter, has always manifested his wild imaginations through paper, pencil, or pen; whether that be writing or drawing.
"Ever since I was a kid, I have always had wild imaginations that would pour out of my head," he said.
Hanji Mountain tells the story of a young boy named Jirin who is determined to free his village of a curse placed on its people centuries ago. The e-book is a project Noel worked on for more than three years and according to him, it is a representation of his daily struggles in life.
"I hope that Hanji Mountain can be a gift that keeps giving. From children to adults or adults to children," Noel said. 
Apart from being an author and illustrator, Noel is also an aspiring screenwriter and film director. At MDC, Noel has been studying film production technology and, through the program, he directed his first short film titled White and Black. However, next semester will be Noel's last at MDC because he will be receiving his associate in science degree. 
Noel plans to continue his education at Florida International University for his bachelor's degree in English Literature. 
Noel is currently working on the release of his first Manga—which is a Japanese-style comic—entitled Brave+Hope, along with friend Louis Baptiste. His other upcoming projects include his first children's novel, Juice Kids, a screenplay entitled Gift Box and many more yet to come.
"One of my many desires is to become successful by sharing my creative ideas with the world," he said.
Future works by Bernard Noel can be found at www.bernard-beyond.com
More Arts and Entertainment Articles
---