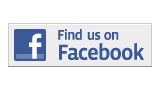 ---
Arts and Entertainment
Puncture Is A Piercing, Poignant Drama Based On A True Story
By Veronica Peron
Veronica.peron001@mymdc.net
Puncture is a 99-minute drama based on the true story of a drug-addict lawyer who believed in a case when nobody else did.
Mike Weiss, the junkie attorney played by Chris Evans (Captain America), is introduced to Vicky Rogers (Vinessa Shaw), a nurse who gets HIV by accidentally pricking herself with a patient's needle.
Then one of Vicky's friends invents a retractable safety needle that can help save the lives of nurses everywhere. The only problem is that the hospitals Group-Purchasing Organizations do not want to purchase the safety needle because of its high production cost, leaving millions of lives at risk.
Evans is extremely convincing in his role; the character he plays is a dark and selfish playboy who slowly envelops into a caring human being.
Co-director, brothers Adam and Mark Kassen—the latter also plays the role of Paul Danziger, Mikes partner at the law firm—did an excellent job in depicting this true story, which is engaging from the first scene where Vicky pricks her finger to the final scene of this drama-filled film.
Puncture was selected as a spotlight movie at the 2011 Tribeca Film Festival and opened in selected theaters in September 2011.
In the film Nurse Rogers says, "Sometimes the brightest light comes from the darkest places," and I say, sometimes the best films come from the independent section on Netflix. 
INFOBOX
Puncture—2011—directed by Adam and Mark Kassen—written by Chris Lopata—based on a story by Ela Thier—starring Chris Evans, Mark Kassen & Vinessa Shaw—99 minutes
More Arts and Entertainment Articles
---