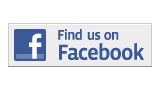 ---
Forum
Setting the Wrong Example Thrice; We Deserve Better Than That
By Guillermo Herrera
guillermo.herrera003@mymdc.net
On Wednesday, August 28, Homestead Mayor, Steve Bateman was arrested on public corruption charges. Bateman is charged with unlawful compensation for allegedly not disclosing a secret consulting job he held for a healthcare company seeking city and county approval for a sewer connection that will allow it to build a new clinic in Homestead.
Bateman is the third mayor in Miami-Dade County to have been arrested in the month of August.
Miami Lakes Mayor, Michael Pizzi, and Sweetwater Mayor, Manuel "Manny" Marono, were both taken into custody on August 6 on bribery-related charges, along with two lobbyists. Both mayors are accused of accepting thousands of dollars in bribes for supporting applications for federal grants.
Clearly, our local governments have done a great job of letting their constituents down lately. After every arrest, the same "it is a sad day in Florida" message can be read in the press releases.
Of course, these three mayors have armed themselves with expensive lawyers that are prepared to prove that their clients are innocent and deeply care for the well-being of their people, but ultimately it's all just political jargon. These men are crooks that blatantly abused their powers for personal gain.
This is not the type of example that our lawmakers should be making. To be committing such crimes is embarrassing not just for the corrupt mayors, but also for the state in general.
To make matters worse, just two days after his arrest, Bateman announced that he hopes to run for reelection. One must have a debilitating form of pride or total lack of better judgement to be pulling such a foul move.
How are the people supposed to trust the government when it consists of false leaders? Who is to say that there are not plenty of other politicians abusing their power?
Distrust of government is such a common notion nowadays and acts like these give people a reason to continue holding on to such sentiments. There needs to be a stronger commitment to justice. That way, we are not stuck with the same "it is a sad day in Florida" message because frankly it becomes tiresome after a certain point.
There is a genuine lack of honesty in our local government. The people do not deserve betrayal. One can only hope that current and aspiring politicians are aware of this and strive to do better.
More Forum Articles
---