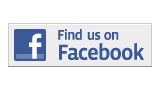 ---
Forum
The Bling of the Ring Is Not Enough
By Eddy Fiuza
eddy.fuiza001@mymdc.net
My daily ritual in the morning is to use the bathroom, brush my teeth, get dressed for school, and check all my social media. Have you noticed lately that teenage men are popping the question, "will you marry me?" to their girlfriend earlier than they should?
Nowadays, girls are announcing on Facebook and Instagram that they are getting engaged. They show their nice sparkly diamond ring like it was a brand new Michael Kors bag.
Months pass and suddenly you notice that she is single and with a new man. Whatever happened to waiting and getting to know your partner?
In some cases, a few end up getting married, but for the rest it's just a fashion trend. I find this trend ridiculous. We all know someone that was getting engaged and later found themselves filing for a divorce. 
As of late, girls are using their emotions more than their heads.  They say they love a man when in reality they have been with them for two months. How is this possible?
For example, let's take Robert Pattinson and Kristen Stewart.
Reports say that they were planning a secret wedding and getting engaged. At the beginning, both of them showered each other with affection like blooming sunflowers; they were inseparable and official. Time soon passed and before we knew it they broke off their wedding and separated.
Whatever happened to finishing college and getting that degree one always dreams of getting? When I ask my friends, "Why are you engaged right now?" The famous line is: "we are not getting married right now; we are going to wait to finish college and get a good stable job." 
Almost all of us can agree that that is one big lie.
A more appropriate alternative for a teenage couple is a promise ring. A promise ring symbolizes a promise or commitment between two people. Promise rings can be given for almost any reason and need not be limited to purposes related to engagements or weddings. 
Couples are overlooking the commitment they are binding each other to considering they will be spending the rest of their lives together. If a man or woman pops the question, promise me you will not be so quick to put a ring on it.
More Forum Articles
---