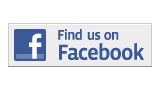 ---
News
Fatal Car Accident At Meek Center
By Akeem Brunson
akeem.Brunson001@mymdc.net
The driver of a stolen car crashed into the Carrie P. Meek Entrepreneurial Education Center, killing one passenger and injuring three others, on August 27.
According to Miami Police, the incident happened at 12:25 a.m. The College was closed at the time of the incident; the only injuries that were reported were to those inside the vehicle.
The injured were transported to Ryder Trauma Center at Jackson Memorial Hospital.
Police said the accident happened when a silver 2013  four-door Lincoln MZK traveling at a high-rate of speed traveling northbound on N.W. 7th avenue blew past a red light at the intersection at 62nd street. The vehicle barely missed two cars before careening out of control and crashing into a large concrete pillar at the Meek Center.
Within seconds the car caught fire.
"Bystanders helped the occupants escape the car while authorities rushed to the scene," said officer Rene Pimentel, a Miami Police spokesman.
The 16-year-old driver, Stanley Georges, was one of the first to escape the fiery crash, police said. He fled on foot.
According to Pimentel, Georges later made a false police report claiming he was beaten up. By the time he arrived at the hospital, Miami Police already had a description of him. He was taken into custody immediately.
Georges faces charges of vehicular homicide and leaving the scene of the accident.
Engineers and inspectors determined that there was no structural damage to the Meek Center; classes resumed on August 27 at 5 p.m.
"Despite the apparent high-speed impact and disturbing images, the damage was actually minor, cosmetic." said Juan Mendieta, MDC's director of communications.  "Engineers and inspectors were deployed by the college…and did not find any structural or significant damage. That's why we opened up the same day."
More News Articles
---