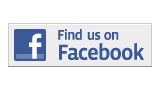 ---
Briefing
Clash of the Clubs at North Campus
By Marietta Hurtado
marietta.hurtado001@mymdc.net
Phi Theta Lambda will allow clubs to showcase their competitive sides at Clash of the Clubs on October 9 at North Campus, 11380 N.W. 27th Ave., from 12 p.m. to 3 p.m. in front of building 4.
Clubs will have the opportunity to participate in carnival-like games and go head-to-head with other organizations.
Food and drinks will be available to students and an Ipod drawing will take place. Tickets will be $2 each or $5 for three tickets.
The money fundraised will go toward the business club.
More Briefing Articles
---