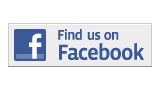 ---
Briefing
Dolphin Legend Dan Marino's Son To Kick Off National Disability Awareness Month
By Marquetta Bivens
marquetta.bivens001@mymdc.edu
Michael Marino, the son of retired Miami Dolphin quarterback Dan Marino, will be part of a panel discussion that will kick off National Disability Awareness Month on October 8 at North Campus.
The event will take place at 9:50 a.m. at the Lehman Theater, 11380 N.W. 27 Ave., Room 5120.
Michael Marino, who was diagnosed autism when he was 2 years old, will be joined on the panel by  Monica and David Martinez and Moise Brutus.
"I believe that it's imperative that students, staff and faculty become more aware that a disability does not hold anyone back from being successful," said Kesia Vazquez, the director of ACCESS services at North Campus.
The event is free and open to the public.
More Briefing Articles
---