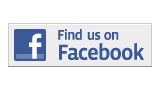 ---
Briefing
MDC Professor Awarded Fulbright Grant To Teach Law Courses In India
By Carel Lajara
carel.lajara001@mymdc.net
Wolfson Campus professor, Danixia Cuevas, has been awarded a Fulbright Scholar Grant to lecture at the National Law University in New Delhi, India during the 2013-14 academic year.
Cuevas, a graduate of Rutgers University-Douglass College and Rutgers University of Law, will teach business law courses at NLU; implementing collaborative learning methods in her classrooms with emphasis on service learning principles and the legal system.
At Miami Dade College, she teaches paralegal and pre-law students. Cuevas has previously been awarded an MDC Endowed Teaching Chair.
The 2013-14 Fulbright Scholar program will include approximately 1,100 U.S. faculty and professionals who will travel abroad.
More Briefing Articles
---