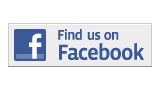 ---
Forum
Android vs. Apple vs. Windows or not really?
By Guillermo Herrera
guillermo.herrera003@mymdc.net

ALEXANDRA DECESPEDES/THE REPORTER
Google, Apple, and Microsoft took advantage of the closing of the summer season to make huge announcements surrounding the future of their respective smartphones.
During the first week of September, Google surprised the world by revealing the title of its upcoming Android software update, version 4.4: Android Kit Kat. Although Google has always named their major updates after desserts in alphabetical order, this update is particularly unique because Kit Kat is not just a generic dessert, it's a Nestle product.
Android Kit Kat is actually a fun, voluntary partnership between Google and Nestle in the hopes of promoting each others gratifying products.
Within the same week, Microsoft acquired Nokia for $7.2 million dollars. Nokia is known for its beautifully designed Lumia series for Windows. Further, in 2011 the ex-head of Microsoft's business division became Nokia's American CEO, so the deal comes as no shock. It is clear that people can expect some great Windows phones on the horizon.
On September 10, Apple unveiled two new iPhones, the 5S and its "cheaper" sibling, the 5C. Eight days later, Apple officially released their visually stunning iOS 7 update. In terms of changes, the biggest differences are the pleasing design, the introduction of a fingerprint scanner, and a toggle menu.
Evidently, all three smartphone giants are fiercely competing for dominance in their own unique ways. Data shows, however, that there might not be much of a fight going on. In August, tracking firm IDC, released its annual analysis on the worldwide smartphone market share. Android crushed its competition with a 10 percent increase at a whopping 79 percent of the total market share. In comparison, Apple went down three percent and sits at 13 percent, while Microsoft's market share almost doubled with a still meager nine percent.
In terms of domestic sales, Apple came out on top with 40 percent, but its lead is quickly narrowing as Samsung alone makes up 24 percent and Android phones in general take half of the total sales.
For a long time I said Apple would meet its downfall because of the rigidness of its software. iOS 7, although pretty, does not introduce many creative innovations. The toggle menu has been in Android for a few years now and is a fingerprint scanner really that much of a big deal?
I feel Microsoft has a similar problem with its minimalistic interface; it is beautiful, but there isn't an incredible amount of room for alterations and with a low level of support, I cannot see Windows being as successful as Apple or Android.
Since its conception, Android has continuously committed to empowering its users. The platform is so flexible that it irrefutably has long term potential. Plus, there are plenty of companies, such as Samsung, HTC, and LG, continuously working with Android.
I love smartphones and the unique concepts companies continue to introduce, but as much competition as there may be, Android is and will continue to dominate in the foreseeable future.
More Forum Articles
---