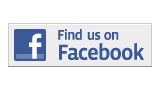 ---
Forum
Twerking Sets a Negative Example For Children
By Eddy Fiuza
eddy.fuiza001@mymdc.net
Since Miley Cyrus and Robin Thicke's controversial performance at the 2013 MTV VMAs, I have started to wonder: Who's in charge of inventing these raunchy dance moves?
From twerking, to "don't drop that thun thun," and much more.  
Whatever happened to the classy American from back in the day that used to rock back and forth to the electric slide, or spin their partner to a clean salsa, or energetically pump their arms to the Brass Monkey?
These dances moves were fun and brought people together.
Now, the dance moves are so sexual and nasty that it draws the crowd away, unless you are a creepy pedophile.
The fact that the younger crowd is watching and copying every little step the adult crowd does saddens me.
Television companies have become so worried about their ratings that they don't think about  younger audiences being exposed to such raunchy content.
Children think its okay to shake their rears and grind on their friends at their elementary school or middle school dance, or even at family gatherings.
One of my French friend's mothers once said to me: "In France and other European countries its all about the quality."
America has lost its class. If you travel to somewhere in Europe, the people clearly take care of themselves better and aren't filling tabloids with ridiculous stunts similar to the ones being performed here at home.
I love my country, but I can't help but feel chills run through my body whenever I hear of another celebrity being involved in another scandalous act.
When celebrities say, "I want to be an example to the young crowd," I always ask myself, are they really going to be a great example to their young fans?
The media is disregarding what's appropriate and what isn't. Even though society is obsessed with all of the reality television shows, such as Keeping Up with the Kardashians, Real Housewives, and Mob Wives, I feel like television has to bring it down a notch.
If I could send a message to every celebrity out there that has been acting a little wack, I would say, Instead of twerking down to the ground, shake it right back up and get yourself together.
More Forum Articles
---