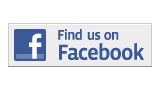 ---
News
West Campus Continues To Move Forward, One Year After Garage Collapse
By Guillermo Herrera
guillermo.herrera003@mymdc.net

No Parking: The student parking garage located at the West Campus, which was under construction at the time it collapsed on October 10, 2012, has remained unfinished. DONNALYN ANTHONY/THE REPORTER
One year after a catastrophic garage collapse at West Campus left four construction workers dead and forced the closure of the campus for three months, administrators and students are dealing with the adversity the only way they know how—by moving forward.  
This fall, the campus opened a new two-story building that includes admissions, registration, financial aid and advisement offices and an academic support lab; it also has renovated various areas in the campuses 1000 building for student life, continuing education, the Café, and the bookstore.
"West [Campus] will continue to expand to meet the academic and facility-related needs of students," Ana DeMahy, the director of administrative and student services at the campus said in a column to students in this issue of The Reporter.  
But the progress has not come easy.
Work on the parking garage, which was three-fourths complete at the time it collapsed and killed Robert Budhoo, 53; Carlos Hurtado de Mendoza, 48; Jose Calderon, 60; and Samuel Perez, 53, has not continued since the accident. Progress has been tangled in the courtroom.
The wrongful death and injury lawsuits that were filed by the families of the victims against the general contractor and several subcontractors involved was settled in May for an undisclosed sum.
"Nothing is being done as far as physical work... that is still in the hands of the negotiation process as to what is going to be occurring, so it's not on the campus-level hands right now... it's at a complete standstill," DeMahy said.
The five-story parking garage— slated to include 1,500 parking spaces, an amphitheatre, an outdoor area, and a partially covered stage—was supposed to alleviate parking issues at the campus, which had seen rapid growth since it opened its doors in the spring mini-term of 2006 with 150 students.
Because of the construction delay of the parking garage, West Campus students are now forced to park at International Mall, which is about three miles away from campus. From there, students are shuttled by bus to West Campus, a process that can add about 30 minutes to students daily commute.   
Campus administration said they are doing all they can to improve the process. They recently completed a rotunda in front of the campuses entrance that is equipped with benches and sidewalks to accommodate buses and cars coming in to drop off or pick up students.
"While some students do express some frustrations with the parking situation, many seem to appreciate the fact that we provide a comfortable and efficient way of transportation to and from the campus and its temporary parking site," said West Campus Student Government President, Esther Rodriguez.
Since last fall, the campuses enrollment has dropped from 3914 to 3514, DeMahy said.
But those that have stuck around, have noticed a difference this semester.
Staff have  made every effort to create a student-friendly environment and retain old students and attract new ones. A new library, computer courtyard, improved furnishings, advanced technological equipment, and a recreational room are among the improvements.
"We said, okay, we have to create spaces inside the building that the students can feel comfortable in,'" DeMahy said.
And students seem to be noticing, too. Many of them are congregating to the new spaces carved out for them.     
"Everything in the school looks so much newer and so much better," said Gaby Esquivel, a student at West Campus. "It actually feels like a campus now; before it wouldn't, you felt like you were coming to a second high school."
More News Articles
---