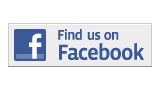 ---
Sports
Chatziefstratiadou Making A Name For Herself With Lady Sharks
By Amanda Aracena
amanda.aracena001@mymdc.net

Attack Mode: Lady Sharks middle blocker Eirini Chatziefstratiadou spikes the ball during a game on Sept. 19 at Kendall Campus versus Eastern Florida State College. Chatziefstratiadou had 24 total attacks in the game, 16 kills and 17.5 points. IRMA GUTIERREZ/THE REPORTER
Eirini Chatziefstratiadou is attracting attention these days, and its not just because she stands at a towering  6-foot-1, or because her last name is longer than most peoples first and last name combined.
Chatziefstratiadou, a freshman middle blocker from Thessaloniki, Greece, is making her presence felt on the volleyball court for the Lady Sharks. She is leading the Southern Conference with a .432 hitting percentage and is averaging 14.2 total attacks, 9.7 points and 7.93 kills, per contest.
Her breakout game came on Sept. 28 in a loss against Daytona State College; she tallied 27 total attacks, 18 points and 13 kills.
"I want to be as best as I can and I want to make my family proud" said Chatziefstratiadou, who left Greece just a little over a month ago.
Chatziefstratiadou, who is 18,  was named the best blocker in Greece in 2011 and 2012. She also played for the Junior National Team in Greece, which took first place in the city of Thessaloniki from 2010-2013. In addition,  Chatziefstratiadou participated on the European National Team, which placed 5th and 8th in the Valconic Games.
She migrated to the United States seeking better opportunities.
"My country, Greece, has bad economic and academic problems" she said.
Chatziefstratiadou is currently taking classes to learn English, but she eventually wants to be a physical therapist.
"I think the first months is difficult, to meet new people, to learn how to speak English, study in English, to write in English," Chatziefstratiadou acknowledged. "It's kind of difficult."
Despite the language barrier, her teammates have assisted her with making the transition to a new country. Many of them have gone through similar struggles; the team is very diverse fielding players from Venezuela, Colombia, and the Virgin Islands. 
"They are like family; they try and help me every day with my English and getting used to the country," said Chatziefstratiadou. "They are all from different countries and speak a different language but they help me not be sad."
Added her roommate and fellow middle blocker, Merrisa Murphy: "She's nice, she reminds me so much of my friends back home in the Virgin Islands."
Chatziefstratiadou aspires to one day be a professional volleyball player in Europe, and to participate in the Olympics.
"I want to play maybe for Italy, Spain, Russia, I'm not sure yet" Chatziefstratiadou said.
Lady Sharks Head Coach Origenes "Kiko" Benoit doesn't think her dream is farfetched.
"She has what it takes; all she needs is experience and polish," Benoit said. " ...she has all the conditions to be an Olympic player."
——————————————————————————————————————
The Lady Sharks are 11-4 on the season (6-0 in Southern Conference play). Their next game is Oct. 8 at 6 p.m. at  the Theodore R. Gibson Health Center versus Indian River State College.
More Sports Articles
---