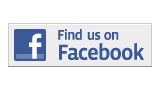 ---
Arts and Entertainment
Arcade Fire Sets Little Haiti On Fire
By Angela Martoccio
angela.martoccio001@mymdc.net
The first time my ears experienced indie rock was when my older sister gave me a copy of Arcade Fire's Funeral. It was 2006 and I was fifteen.
Seven years later, and I find myself at the Little Haiti Cultural Center, where Arcade Fire is performing the second of two "secret" shows in Miami for their new album, Reflektor. In the way the Beatles took the name Sgt. Peppers Lonely Hearts Club Band, Arcade Fire have mysteriously billed themselves under the Reflektors, and the two shows were sold out in minutes. The attire tonight is formal or costume, and the crowd I'm in is an interesting mixture of the two-earlier. I befriended a girl dressed as a lobster.
I was leaning against the rail of the front row when a tall, hooded figure emerges from backstage. Two holes are cut out around his piercing eyes, while another is cut around his mouth, where he's sipping on a cup of tea. He approaches the rail and starts making conversation with a few concertgoers. I know within seconds this is Win Butler, co-founder and lead vocalist of Arcade Fire. 
My first instinct is to take a photo, but as I pull out my cellphone to do so I quickly change my mind, thinking he might notice. Of course he did. As I look back up at him, his eyes are directly on me, and I feel my face burn up in embarrassment. I awkwardly turn my phone over several times in my sweaty palms. Just as I try to look away, he pulls out his hand and shakes mine, and asks me how I'm doing. A few minutes later he returns backstage, and the crowd is whispering and exchanging excited banter.
While waiting for the show to start, a Haitian rara band is in the middle of the crowd. Haitian flags fly high up in the air while the paintings on the walls darken in the setting sun. It doesn't feel like I'm in Miami right now, and the breeze that flows through the outdoor stage isn't helping. It deems appropriate that Arcade Fire have chosen to perform in Little Haiti tonight. Not only is Regine Chassagne—Butler's wife and the other co-founder of Arcade Fire—of Haitian descent, but the band recently spent a great deal of time in Haiti and Jamaica, immersing themselves in the Caribbean culture. 
"I heard you can dance here," Butler declares to the crowd. An hour and a half later,  Butler and the rest of the 10-piece band—Chassagne, his brother Will Butler, Richard Reed Parry, Tim Kingsbury, Sarah Neufeld and Jeremy Gara, as well as Owen Pallett and two
percussionist—arrive onstage. Win is not drinking tea anymore, he's taking swigs from a Stella Artois and dancing as they open with "Reflektor," the seven minute and 34 second shimmering masterpiece of a single.
Many of the members of the band are multi-instrumentalists. All of them perform with such fluidity; it looks more like if they're underwater than on land as they constantly dance and alternate positions and instruments with each song, keeping the crowd on their feet. Will is the prime example of this: one second you'll see him at the keyboard, and the next he's playing guitar alongside his brother. His location on the stage is ever changing, yet his presence is so vital it's as if he's the blood that runs through the veins of the group.
A majority of the setlist consisted of new material from Reflektor, such as "Here Comes the Night Time", in which Win announced, "We are unfortunately running out of time. So if you've been holding back, this is the moment to let you know that we're gonna dance now." Only three were previous songs, in which Win announced that the Reflektors were covering songs from a band called Arcade Fire. "Sprawl II (Mountains Beyond Mountains)" from 2010's The Suburbs was mesmerizing each time Chassagne danced and sang in high-pitched vocals the lyrics "I need the darkness, someone please cut the lights," everything went pitch black, sending chills down my spine.
Win and Chassagne thank the crowd several times throughout the night in English, Spanish and Creole. 
"We wouldn't have been able to make this album without Haiti," Win said toward the end of the show.
Proceeds from the show were given to the Little Haiti Cultural Center as well as Partners in Health.
More Arts and Entertainment Articles
---