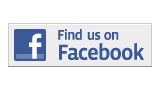 ---
Arts and Entertainment
Confucius Institute Cup Honors Three MDC Students
By Carel Lajara
carel.lajara001@mymdc.net
Three students taking classes at the Miami Dade College Confucius Institute received high honors at the Confucius Institute Cup, an international composition competition for Chinese language learners.
Laiyen Suarez, Madison Ann Conroy and Diaz Stewart Elizabeth submitted their compositions to the organization's headquarters, along with students from more than 400 other Confucius Institutes and programs around the world, last November. 
Suarez, who attends North Campus, placed second in the College Student and Adult category.
Conroy, participating in a non-credit program, also placed second in the K-12 student category, and Steward, who attends Wolfson Campus, received an Encouragement Award.
More Arts and Entertainment Articles
---