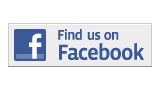 ---
Briefing
Gallery North presents Horacio Silva: Naturalezas
By Kimberly Cabrera
Kimberly.cabrera002@mymdc.net
Horacio Silva, modern painter and professor at Polytechnic University of Valencia, in Spain, will have his latest collection, Naturalezas, exhibited at the Gallery North, N.W. 27th Ave., Room 5226.
The exhibition will run through Jan. 10, 2014.
Silva's work has evolved throughout the years by bringing in symbolism to touch on critical social issues. The word 'naturalezas', literally translated, means natures or referring to the natural world.
Wanda Texon, director of MDC's campus galleries, stated, "I am personally looking forward to seeing  his work, as it will be arriving at the end of the month. He has a long and very distinguished career not only as an artist, but as a professor as well." 
The gallery is open to the public Wednesday to Friday from noon to 5 p.m., there are showings on Tuesdays but those are by appointments only.
More Briefing Articles
---