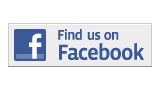 ---
Briefing
InterAmerican Campus Presents "Money Management: Actions You Can Take Today" Workshop
By Agnis Batista
agnis.batista001@mymdc.net
The InterAmerican Campus, 627 SW 27th Ave., in collaboration with the South Florida Educational Federal Credit Union will be hosting the "Money Management: Actions You Can Take Today" workshop on November 20th at 12 p.m. in Room 401.
Gisela Colon, public relations specialist for the SFEFCU, who will serve as the speaker of the event, said, "Developing good financial habits at a young age can save a lot of money in the long run."
Students who wish to learn more about money management and are unable to attend the event can contact the FEFCU by e-mailing youthed@sfefcu.org or calling 305-270-5200.
The event is free and open to the public.
More Briefing Articles
---