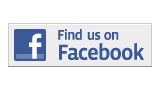 ---
Forum
Is The Obsolete Human Really So Obsolete?
By Amanda Robles
amanda.robles001@mymdc.net

CLAUDIA NIEVES/THE REPORTER
Have you ever wondered what happened to wite-out correction fluid, floppy discs, walkmans, and payphones? 
Newer generations might not even recognize these things, but believe it or not there are still people who continue to utilize these antiquated objects. 
Being up to date with technology has become an obsession in current society. Instead of being patient, we have accustomed ourselves to sprinting the distance to new technology and more efficient shortcuts. 
But what about those that just want to walk?
Everyone is familiar with at least one of these individuals; it's the grandparent who will not carry a cell phone, it's the friend who listens to old mixtapes, and it's the classmate who likes to handwrite essays. These are the people that I like to refer to as "obsolete humans."
The obsolete human has simple pleasures compared to the expensive hobbies that the majority of modern society consumes. They write letters, listen to old records, and complete crossword puzzles in the bathroom. There is a likelihood that they favor old music as well.
Their love for books and disregard for handheld devices further makes them different. Indeed, they are the ones who are annoyed by the closing of traditional bookstores.
Bookstores are not, however, the only things that are becoming rare; the obsolete humans are declining in numbers as more and more people jump onto the rapid technology bandwagon. 
Will the obsolete human ever really become extinct, though? We can answer this questions ourselves. How long does it take for that phone you just bought to go out of style? There will always be people falling behind; most of us are struggling to keep up.
Although the obsolete human may be "old fashioned" and sometimes viewed as inefficient, he or she possesses something that we today are losing: the art of communication. 
I do not think many will disagree when I say that the more tech savvy we become, the more personal communication we lose. We are living in a society that is building a life based around computers. 
Although there has always been the concept of the obsolete human, there was never a situation in which we were rapidly losing fundamental communication skills. This lack of proper communication is what makes today's obsolete human different from those of past generations.
Truthfully, if you are going to be left behind, you might as well embrace it. My phone is still sporting an outdated keyboard, I've kept a journal for more than ten years, and I read physical books.
Even if you are not totally obsolete, you probably have some behavioral tendencies. You may have a smartphone yet continue paying for your bills through checks in the mail. You may have a state-of-the-art speaker system, but still collect CDs.
Obsolete humans might do things that are more inefficient than the Miami-Dade public transportation system, but it's the way they like to do them. 
Don't feel ashamed if you are an obsolete human or have those tendencies. Turn in those handwritten essays filled with wite-out, blast those worn out mixtapes in your car, and grab a physical newspaper. 
There is power in saving these arts and one day it could be you who explains to your kids what hand writing an essay was like.
More Forum Articles
---