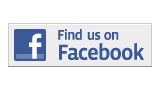 ---
Forum
The United States Can't Afford To Be So Uncooperative
By Guillermo Herrera
guillermo.herrera003@mymdc.net

ALEXANDRA DECESPEDES/THE REPORTER
On October 1, the United States federal government gave its people a reason to believe that it is as incompetent and uncooperative as it seems; it closed its doors for the first time in nearly two decades.
Although the Democrats would have acted as inconsiderate if they were placed in a reverse situation, the Republicans deserve most of the blame. They have repeatedly antagonized an established law and fought a useless battle to no avail, resulting in putting the country in a near state of peril. The Republican faction is practically in shambles and desperately needs to find a balance.
I agree, there are certain aspects of Obamacare that are discomforting, but aiming to kill the entire bill is ridiculous. If anything, politicians should focus on challenging specific points in the bill.
When it comes down to it, the government really did not have to shutdown. The situation could have been avoided and the Republicans could have found a better way of making a point. It truly is concerning that a group of people felt laying off about 800,000 people was worth contesting a bill.
Even though Congress managed to prevent the United States from defaulting on its debt, the solution it came up with is the same band-aid they have been using for the past couple of years. The government will be allowed to operate until January and the debt ceiling will only be avoided until February.
In a couple of months, we are going to land in the same problem we just escaped. The country needs a long term solution, but no one has the courage to form one. Politicians instead opt to take the easier route that will keep them elected.
This careless attitude is only going to make life harder for future generations. It is about time everyone buckled down and thoroughly examined the predicament we are burying ourselves in.
As the most important world power, the United States is supposed to be a beacon of hope for people. The constant deadlock and near incidences of bankruptcy set a bad example and further tarnishes the nation's reputation. There are multiple countries out there, notably Russia and parts of the Middle East, that would love to give their people a reason to undermine the US.
America as a whole is responsible for the setbacks it has experienced. Even those who do not hold office have the duty to be well-informed. That way, when election day comes around voters will avoid electing incompetent individuals. It is critical for the US to overcome, not avoid, its problems.
More Forum Articles
---