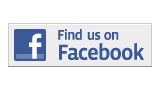 ---
Forum
There is a College Fit For You, You Just Need to Find It
By Karla Barrios
maria.barrios011@mymdc.net
The transfer college application season has arrived. Along with the end of your third semester at Miami Dade College, comes the nausea, tediousness, and excitement of completing college applications and deciding your next move.
A year ago, I was applying to multiple colleges across the country in search of one that would fit me best. I had my "ideal" top three, all based on cities where I wanted to live. I had my "back-ups" which were all close to home. I also had my "dream" schools, the famous Ivy League schools everyone thinks you should attend.
The most important part about transferring to a new institution is finding one that fits you best.
There are thousands of schools across the country equipped with great academic programs and merit, but they might not be the perfect ones for you. Every institution has unique programs that cater to the needs of the students that attend it.
The second most important part of applying and making a wise decision when transferring to another school is finance. Before I started applying for colleges, I was applying for scholarships that would help me finish my bachelor's degree debt free.
Although many schools don't offer sufficient financial aid for students and instead offer loans, there are many programs throughout the country that can meet every financial need you might have through scholarships, work-study programs, and grants.
My family's financial situation could not afford to aid me in any way; therefore, a school that kept the amount of debt I incurred to a minimum was pivotal.
I highly recommend looking into scholarships and other programs the universities you are applying to might offer.  Remember that for students pursuing a master's degree after their undergraduate studies, a debt-free undergraduate education is a great advantage.
Finally, I encourage you to break away from your comfort zone and study in another state or another city. This is the perfect time for you to live in another place and explore your independence.
Miami will always be there to welcome you home, but the opportunity to live in a new place won't always be there. In the worst-case scenario, you don't like living away from home, but you're only away for four semesters. You can still come home for the holidays and vacations.
In my experience by living away from home, I have grown immensely. Although it is tough at first, you will find that your gains will be greater than your losses.
If you have the opportunity and can afford living away from home, try it; explore life away from Miami. Experience the seasons, meet new people, and learn a lot about yourself along the way.
Applying for colleges is tedious, but it'll soon be over. Before you know it, you will be graduating and preparing to embark on a new adventure. Enjoy your time at MDC and good luck.
Karla Barrios is a junior at the University of North Carolina at Chapel Hill, majoring in global studies. She served as editor-in-chief of The Reporter during the 2012-13 school year.
More Forum Articles
---