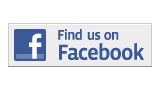 ---
News
Miami Book Fair International To Celebrate Thirty Year Anniversary
By Guillermo Herrera
guillermo.herrera003@mymdc.net
In 1984, Miami held its first book fair, called Books by the Bay. It was a two-day street fair that has grown throughout the years into the largest literary festival in the country and is now known as the Miami Book Fair International. 
Each November this eight-day festival gathers hundreds of authors and thousands of book lovers from all around the world to celebrate not only literature, but dance, art, music, and food as well. 
This year, the MBFI will take place Nov. 17 through Nov. 24 at the Wolfson Campus, 300 N.E. 2 Ave. Nearly 500 renowned authors will be attending the festival, including Pat Conroy, Congressman John Lewis, Chris Matthews, Walter Mosley, Nikki Giovanni, and Samuel G. Freedman.
The Book Fair is presented by The Center for Literature and Theatre @ Miami Dade College.
"We are very proud and excited to celebrate this important milestone! Thirty years is unprecedented in the industry; there are no other book festivals like ours that have been around for so long," said Alina Interian, who oversees the event as the Executive Director of Cultural Affairs for Miami Dade College. 
To create excitement before the arrival of the festival, the Book Fair staff developed a series of pre-fair author presentations that took place from September 4 to November 6.
The festival will officially kick off on November 17 with its popular "Evenings With…" series and author, Dan Brown, famous for his novel, The Da Vinci Code. The "Evenings With…" series features six consecutive nights of discussions with notable authors. 
The fair will then transition into its popular three-day street fair beginning on Nov. 22, with discussions, presentations, and exhibitions from hundreds of authors, publishers, and booksellers.
Tickets for the "Evenings With.." sessions are $15. Friday admittance for the Street Fair is free, but Saturday and Sunday costs $8, with the exception of people aged 12 and under, who can enter free, or people aged 13 to 18 or 62 and over, who pay $5. Miami Dade College students and staff get in free to the Street Fair with their MDC ID.
There will be a culinary section, where chefs will demo recipes from their latest books and participate in panel discussions.
Grammy-nominated Negroni Trio, reggae group Taj Weekes and Adowa, and Karina Iglesias, who appeared on NBC's The Voice, will be offering live performances. The streets will also be filled by roaming actors throughout the fair. An interactive "Art Zone" will be incorporated by MDC's Museum of Art + Design during the street fair as well, where fairgoers can build an origami installation.
"I love how the Book Fair commits to not just celebrating literary works, but also various other types of cultural entertainment," said student Oliver Hyne.
Miami Book Fair International selected Spain as its featured country this year and will commemorate the 500 year anniversary of the arrival of Juan Ponce de Leon to the shores of Florida. More than 40 Spanish authors and artists will be presenting. There is also a special night on Nov. 22 dedicated to poet Federico Garcia Lorca, with an exclusive performance to premier at the fair.
"I feel like the Book Fair is one of the prized cultural events that Miami has to offer," said student Gabriel Mesa. "Last year was my first time going and I definitely look forward to revisiting it this year."
For more information about the Book Fair, visit: www.miamibookfair.com
More News Articles
---