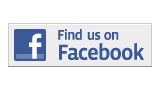 ---
Sports
Guard Jordyn Bond is averaging 18.8 points a game for the Lady Sharks this year. Her offensive contributions include a 29 point game.
The Miami Dade College volleyball team finished with a 21-5 record in the regular season this year as it prepares to start state tournament play on Nov. 8 in Tallahassee.
Freshman Marcus Varner has contributed in various facets of the game to the Sharks this season. He is averaging 8.5 points and six rebounds per game.
---