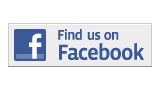 ---
Sports
Bond Providing Lady Sharks With Offensive Punch
By Courtney Normandin
courtne.normandin001@mymdc.net
Sophomore Jordyn Bond, a 5-foot-10-inch combo guard, who transferred from Owens Community College in Ohio, is providing the Lady Sharks (2-1) with some much needed offensive punch this season.
Bond, who is averaging 18.8 points and eight rebounds per game, scored a season high 29 points in a 81-79 loss to Sante Fe College on Nov. 3.
"Jordyn is a ballplayer," said Lady Shark's Head Coach, Susan Summons. "She can attack you from multiple positions and is a solid rebounder who can get it done."
Bond, who played  high school basketball at Romulus High School in Michigan, was a second team All-Conference player last year at OCC; she averaged 7.7 points  and 7.6 rebounds per game.
According to Bond,  she left OCC after encountering academic issues. She found her way to MDC through a trainer who knew Summons, and the Lady Sharks are reaping the benefits now that Bond has fully recovered from a hyperextended knee that caused  her to miss five games last year.
In addition to scoring 29 points against Sante Fe College, Bond snatched eight rebounds and added six steals. During the first game of the regular season, she scored 15 points, grabbed eight rebounds and had four steals.
"She [has] adapted very well," said Kiara Redman, a team manager for the Lady Sharks.
Bond said she knew the transition to MDC would not be easy. Growing up in the midwest, she is far from home.   
"The practices are longer and harder, but to get to where I want to be, I knew I was going to have to step up," Bond said.
She eventually  wants to play Division I basketball and in the WNBA, but for now, the focus is on making the best of her opportunity at MDC.
"I want to be known as one of the great players that came out of Miami Dade," Bond said.
More Sports Articles
---