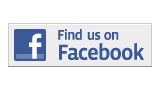 ---
Sports
Lady Sharks Steamroll Into State Tournament
By Amanda Aracena
amanda.aracena001@mymdc.net
Despite losing three of their first four games this year, the Miami Dade College volleyball team (21-5) is heading into the Florida College System Activities Association State Tournament ranked No. 9 in the nation.
The Lady Sharks, who  were named Southern Conference Champions after going 8-0 in conference play, start state tournament play on Nov. 8—the tournament runs through Nov. 10—in Tallahassee.
"Our first goal is to win states" said Head Coach Origenes "Kiko" Benoit.
After the rocky start to the season, the Lady Sharks have been running full steam ahead. They have won 20 of their last 22 games and have had winning streaks of eight and 10 games this season. The team is also undefeated at home, boasting an  11-0 mark at the Theodore R. Gibson Health Center.
Outside hitter, Wendy Romero, has been the team's best player. She has  a .453 hitting percentage and is averaging 21.81 points, 18.16 kills and 14.25 digs, per game.
Romero,  a sophomore, has attracted plenty of attention with her play. She has scholarship offers from the University of Miami, Colorado State University, the University of Clemson, the University of Central Florida, Barry University, Missouri State University, and San Diego State University.
"Wendy is a great player and a great leader," Benoit said. "She works very hard to achieve her goals. She is very coachable and is always willing to learn more and more everyday."
Other top performers for the Lady Sharks have included freshman middle blocker, Eirini Chatziefstratiadou, who has a .425 hitting percentage, and has averaged 14.31 total attacks, 10.44 points and 7.96 kills per contest; outside hitter, Silvia Galeano, who has averaged 20.76 totals, 11.45 points, 10.52 digs and 10.24, per game.  
Team statistics aside, the Lady Sharks are concentrating on the upcoming state tournament and beyond.
"I'm working hard along with my teammates to [win] another national title [for] MDC," Romero said.
———————————————————————————————————————
This issue of The Reporter was sent to the printer before the state tournament was played in Tallahassee. Look for our coverage in the Nov. 26 issue to see how they do.
More Sports Articles
---