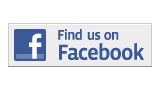 ---
Sports
Varner Brings Versatility To Sharks
By Ingrid Ochoa-Odon
ochoa.ingrid001@mymdc.net
Freshman small forward Marcus Varner has flexed his versatility so far this year for the Miami Dade College basketball team. He has shown a penchant for being a stat-sheet filler, a trait the Sharks (2-0) hope continues.
In a scrimmage versus Faith Baptist, a 95-53 win for the Sharks, Varner scored 16 points and grabbed six rebounds. In the team's season opener versus Rise Academy, a lopsided 120-69 win for MDC, Varner scored 13 points, had four rebounds and added three assists. Then in 103-81 win against Victory Rock Academy, Varner had eight rebounds, four steals and four points.
Varner, a 6-foot-6 inch, 210-pound small forward, who can also play point guard and shooting guard, is averaging 8.5 points and six rebounds a game this year.  
"Marcus is a very hard worker, super talented, can put the ball on the floor like a guard, has post moves...and is a leader who is coachable, " said Sharks Head Coach Stephen Cowherd.
Varner, who attended Randallstown High School, in Baltimore, led his high school team to a county championship  and also played on two travel teams—Baltimore Finest and Team Melo. He also played football and baseball in high school.
But basketball is his passion. He has played the sport since he was 11-years-old.
"I kind of picked it up late, but I saw I was very interested in playing basketball so I just worked real hard," Varner said. "I fell in love with the game."
That passion led him to MDC.
"It's a long story how I got down here, but assistant coach [Ward Griffith] had found out about me from his father looking at me in newspapers and long story short he came and checked me out and he liked what he saw, so here I am" Varner said.
Varner is currently undecided on a path of study, but is leaning toward the engineering field. He  hopes to play Division I basketball and eventually pursue a pro basketball career.
"I love playing with the team," Varner said. "We are starting to bond. We play as one. We feel like an actual family now."
More Sports Articles
---