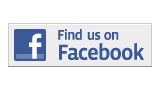 ---
Arts and Entertainment
Anjelica Huston Visits The Book Fair
By Darianne Navarro
darianne.navarro001@mymdc.net
If you've seen films such as The Addams Family, The Witches, or the TV show Smash, then you're probably familiar with Academy Award-winning actress, Anjelica Huston.
The actress, former model, and now author, has had an extensive career and a not-so-typical life. The daughter of director John Huston, she's lived in the public eye from the start and, as a child, lived in places most only dream of. All this and more is detailed in her recent memoir, A Story Lately Told: Coming of Age in Ireland, London, and New York.
On Nov.  22, Huston talked about her book as a guest speaker at the Wolfson Campus during the 30th annual Miami Book Fair International. Dressed in a sea-green, long-sleeved shirt, black pants, and black heels, Huston was welcomed by a crowd of enthusiastic fans and admirers.
Her dark, straight brown hair along with her blood-red nails and lipstick, made quite the resemblance to her famous role of Morticia Addams.
With a sly smile,  she confessed to writing her entire book by hand. "I'm a really lame typist, it doesn't come very easily for me," she said. "So it was for the most rudimentary reasons that I wrote by hand."
Initially, she only wrote about the things she wanted to talk about, but later, she wrote about the things she felt she had to talk about. Huston said the idea to write a book came when she was working on a made-for-TV film in Prague and she started exchanging e-mails with movie producer, writer, and actor, Mitch Glazer. After five or six e-mails, Glazer wrote her, telling her that she wrote well. Glazer told this to his friend who was the head editor at Vanity Fair and things went off from there.
Remembering every detail from childhood as it happened was no easy feat for Huston.
"They're very precise, and sometimes there's no connected tissue between the images," she said. "Some of the images are complete non-sequesters, like sitting on my mother's lap and someone saying to her that my eyelashes are long."
However, there are some isolated moments from her youth she remembers with great clarity: her brother falling off his pony and getting dragged or trying to pick a daisy before the lawnmower got there. Of the films she has done, Huston admits she's liked all the parts she's played. 
"I'm grateful to anyone who puts me in their movies," she said.
But playing witches are the roles she likes best.
"I always thought when I was playing witches that the thing that's most heartbreaking about witches—because people don't really think witches are heartbreaking—is that they're in pain, they're in torture," she said.. "Witches have a really hard, interior life."
More Arts and Entertainment Articles
---