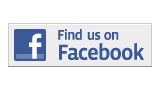 ---
Arts and Entertainment
Feliz Cumpleaños: Teatro Prometeo Turns 40
By Darianne Navarro
darianne.navarro001@mymdc.net
Teatro Prometeo at Miami Dade College's Wolfson Campus celebrated its 40th anniversary on Nov. 13. 
"The reason to celebrate is tenfold," said Joann Maria Yarrow, director of the theater. "For any theater to have such a legacy is already triumphant."
Some of the guests in attendance at the 40th anniversary festivities included: past students of the theater, like actors Vivian Ruiz and Marilyn Romero, Pulitzer Prize-winning playwright and MDC alumnus Nilo Cruz, actor and director of the International Hispanic Theatre Festival Mario Ernesto Sanchez, and senior executive director of cultural affairs at MDC, Alina Interián.
Teatro Prometeo, the only Spanish-language conservatory in the country, has seen it's former actors have the opportunity to tour all across the United States and Latin America. 
The theater, started by Cuban actress Teresa Maria Rojas and MDC President Eduardo J. Padrón, first raised its curtains in 1973 at Wolfson Campus. Since then, the theatre has produced many productions such as Guaracha Rock, Electra Garrigo, and El Laberinto, to name a few.
Today, Teatro Prometeo continues to excite audiences. Having produced and presented more than one hundred productions and educated thousands of actors, the theater is showing no sign of slowing down.
"We want to do more outreach in our community. I would like to create more artist residencies for actors to meet and learn from other professionals," Yarrow said.
"[And] offer more classes and expand the conservatory, be able to support a repertory of productions, the list is endless."
More Arts and Entertainment Articles
---