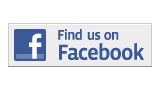 ---
Forum
Are You Spending The Holidays With Your Family Or With Your Cell Phone?
By Agnis Batista
agnis.batista001@mymdc.net
With the holiday season just around the corner, it is time to put aside our cell phones and spend some quality time with our loved ones.
By spending time with the family, I mean being fully present in both mind and body.
Texting friends and updating your Facebook status may sound fun, but isn't it better to be helping mom with the cooking, putting up decoration lights with dad and opening presents with siblings?
I understand that cell phones have become essential in our lives. They have revolutionized technology and made it easier to communicate with the rest of the world, but they have also created an obsession that isolates people from the rest of the world. There is even a scientific term recently given to the fear of losing a cell phones, it is called "nomophobia".
The purpose of cellphones is to help us communicate with others but as time passes it is distancing us from the ones around us.
People are so attached to their phones that years from now they might as well be born with them.
I work at a restaurant and experience these types of behaviors all the time. I have seen toddlers who can't even talk yet already know how to operate phones and other electronic devices. I have also served couples who text each other instead of actually talking to each other. The worst, however, is definitely the oblivious teenagers who does not pay any attention to their surroundings. That it is very rude.
The same thing happens at school. There are always students who can't stop texting during class time. Even if a professor doesn't stress over it, it is still very disrespectful.
This time of the year is all about celebration. We are supposed to give thanks and reunite with those who we love the most. There was a time when people used to have dinner, play charades, and open presents together. Nowadays, many of those traditions have faded. 
Now families get together, take a bunch of pictures and spend the rest of the night editing the photos, uploading them to Instagram, tagging family members, and waiting for people to like them. If anything, it'd be easier to just ask your nearby cousins if they liked the photos.
We still have time to strengthen the bonds of communication with our family and friends, and this holiday season is the perfect way to start.  We don't have to depend on our cell phones when we have real people to lean on.
More Forum Articles
---