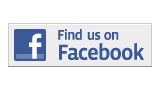 ---
News
Book Fair Attracts Thousands To Downtown Miami
By Guillermo Herrera
guillermo.herrera003@mymdc.net
The 30th Annual Miami Book Fair International began on November 17 and ended on November 24, after a week full of books, music, art, food, and various other assortments of entertainment. 
Nearly 200,000 booklovers and about 500 authors participated in the eight-day festival. Although the weather discouraged some people from arriving, particularly on Saturday, the fair still bustled with activity.
"It was an amazing event with a wonderful turnout. There was great feedback from the community and our colleagues agreed it was great," said Alina Interian, who oversees the event as the Executive Director of Cultural Affairs for Miami Dade College.
Leading up to the festival, the staff developed a series of pre-fair author presentations that took place from September 4 to November 6, which included authors such as Elizabeth Gilbert, Billy Collins, and Donna Tartt. 
The Book Fair itself commenced with its popular "Evenings With…" series, which  features six consecutive nights of discussions with notable authors. Dan Brown, famous for his novel, The Da Vinci Code, was this years inaugural author. Among the writers who held sessions: Joe Scarborough, Pat Conroy, and Congressman John Lewis, the only surviving member of the Big Six leaders of the Civil Rights Movement.
The streets of Miami Dade College's Wolfson Campus were filled with brilliantly colored tents during the conclusive three-day Street Fair. The tents brimmed with numerous writers, publishers, and booksellers, who people could purchase a plethora of different books from.
"It was my first time to the Book Fair, so I was exposed to a wide variety of culture," said student Ebelardo Montalvo. "I went to a presentation regarding food and it was interesting how it connected Miami cuisine to different parts of the world, such as Spain and the Caribbean."
This years featured country was Spain. As such, more than 40 Spanish authors and artists attended and there was delectable Spanish cuisine to eat. Spain's very own Prince and Princess of Asturias were in attendance to commemorate the 500th Anniversary of Florida's discovery by Juan Ponce de Leon.
Various performance actors also roamed throughout the fair. Grammy-nominated Negroni Trio, Peter Betan, and Karina Iglesias, who appeared on NBC's The Voice, performed live as well.
Student Yaima Toledo shared her appreciation for a presentation on ballet: "it was pretty inspiring because I always wanted to be a ballet dancer and did not know the struggles to dancing, so reading the book would help me know what it is like to do ballet."
The Book Fair had something for  everyone.
"What stood out to me most was the kids section, it was very family friendly and had plenty of activities, like face painting and even a rap concert for kids to sing along on stage...It definitely made it clear how important the Book Fair is to the community," said student Ruben Carranza.
More News Articles
---