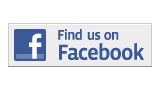 ---
Sports
Griffin Helping Lady Sharks Rebound After Tough Start
By Courtney Normandin
courtne.normandin001@mymdc.net

Texas Talent: Jasmine Griffin, a 5'10" center/power forward from Texas, is averaging 7.1 points and eight rebounds a game for the Lady Sharks this year. VICTORIA FREGOSO/THE REPORTER
Jasmine Griffin, a 5'10" center/power forward brings the "go big or go home" Texas feel to the the Miami Dade College women's basketball team.
Born in Waco, Texas and raised in Fairfield, Texas, Griffin is averaging 7.1 points and eight rebounds a game for the Lady Sharks this year as a freshman.
In a game versus Daytona State College on Nov. 9, Griffin scored 17 points and snagged 13 rebounds. She followed up that effort with 12 rebounds  against Hillsborough Community College on Nov. 23 and a solid 10 rebound, nine point effort against Northwest Florida State College on Nov. 29.   
"She hypes the team up when we are down and she is just an amazing individual," said Vernessa Hinnant, a sophomore guard on the Lady Sharks. "I love playing the game of basketball with her."
Head Coach Susan Summons described Griffin as "focused, a hard worker, and goal oriented."
Griffin has been playing basketball since the  second grade.
While on the basketball team at Fairfield High School, Griffin made the All-District first team, All-Region team, All-State team, received the McDonalds Tournament MVP, and a defensive MVP award. She also took Fairfield High School to the state championship game.
"I love how a group of unfamiliar girls can learn to become a team," Griffin said. "[Basketball] taught me discipline."
When it came time to pick school's for college, Griffin said MDC was the best place for her to improve her skills.  
"My goal is to go as far in basketball as my talents will take me," said Griffin, an 18-year-old physical therapy major.
For now, Griffin is focused on making the Lady Sharks a better team. After winning their first game this season versus East Georgia State College, 65-48,  the Lady Sharks lost six of their next seven including their last five games. The team is currently 2-6.
Despite the losses, Griffin thinks the team can improve and recover as long as they improve their communication and have better shot selection.
"I believe our team has a lot of talent and we will be at the state tournament," Griffin said.
More Sports Articles
---