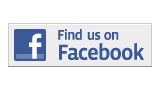 ---
Sports
Sharks Jump Out To Good Start This Season
By Amanda Aracena
amanda.aracena001@mymdc.net

Defense: Freshman Omar Roberts (# 1) attempts to get the ball from Kevin Portillo during a recent Sharks practice. The Sharks are off to an 8-2 start this year. IRMA GUTIERREZ/THE REPORTER
After a rough season last year that saw the Miami Dade College men's basketball team finish with a 10-20 record—0-12 in Southern Conference play— the team has bounced back this year with an 8-2 mark.
The Sharks won their first seven games this year and are currently undefeated with a 4-0 record at home.
Right from the start, the team made a statement; they crushed  Rise Academy 120-69 on Nov. 1. Combo guard, Darius Perkins, led the team with 24 points, 5 rebounds, 4 assists in the game; sophomore, Michael Calder, added 21 points, five rebounds and three assists, and Tre Boutlier had 15 rebounds.
The trio has played a pivotal role in the team's resurrection. Perkins and  Calder are the only returning players from last year's squad.
Ranked as one of the best point guards in the state, Perkins leads the team's offense, averaging 21.8 points a game. He led the team in scoring last year during the fall semester, but his season was derailed  when he was ruled academically ineligible. He worked hard in the classroom this past spring semester to have his eligibility reinstated.
Calder is second on the team in scoring, contributing 13.2 points per contest. Boutlier leads the team in rebounding, averaging nine per game.
Two others contributing are newcomers Mike Ramey, who is averaging 10.8 points per game, and Prince Cooper, is averaging 10. 6 points per contest.
"These guys are new but they're hungry as well and they're trying to learn as well," Perkins said.
The team's winning streak came to a halt on Nov. 23 when they lost to Santa Fe College, 87-84.  Six days later, the Sharks  lost their second game of the season to the  State College of Florida, Manatee–Sarasota, 91-83.
"[Our] challenge is to communicate better on the court," Cooper said. "We don't communicate as well as we should, and [we] need to give it more effort."
But there's no denying that the team has had far more ups this year then downs.
Much of team's success can be attributed to their selfless play on the court. The Sharks are ranked 12th in the country in assists, averaging 21. 2 assists per game, and 10th in the country with 18.3 offensive rebounds per game. Additionally, the team is ranked second in the nation in 3-pointers made per game with a 10.7 average.
"Our goal is to win a conference championship and play in the state tournament," said Sharks Head Coach Stephen Cowherd.
More Sports Articles
---