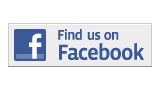 ---
Sports
Evans Returns To Baseball Field After Open Heart Surgery
By Amanda Aracena
amanda.aracena001@mymdc.net

Heart Surgery: Miami Dade College pitcher Robert Evans had open heart surgery 16 months ago. IRMA GUTIERREZ/THE REPORTER
With an IV cascading down his side, Robert Evans couldn't believe that at just 18 years old he was minutes away from open heart surgery at Miami Children's Hospital.
At that moment, the kid who grew up tossing a baseball since he was seven years old thought he had thrown his last pitch.
"I never wanted to play baseball again," Evans said.
Sixteen months later, Evans, 19, is doing the improbable—he is back on the mound as a relief pitcher for the Miami Dade College baseball team
"I do everything they do," Evans said proudly. " I never sit out during anything." 
The first sign that something was wrong with Evans' heart appeared when he was 10 years old. After a bad cold sent him to the hospital, an X-ray revealed  an irregularity, but doctor's believed the problem would eventually go away.
Four year's later, after his father was diagnosed with an enlarged aorta forcing him to have surgery to replace his aortic valve, Evans' mother pushed for her son to be examined again.
"That's when they checked me and I found out I had the same condition" Evans said.
After he was diagnosed, his mother took him to John Hopkins Hospital in Baltimore, Maryland every six months where doctors treated him with medication in hopes of stopping his aorta from growing any larger to prevent surgery.
Evans described his high school years as a "rollercoaster ride." 
Because of his condition, Evans was not allowed to play baseball his freshman year at Coral Gables Senior High School. Things did not get much better his sophomore year.
"I could only pitch two innings and the running was really limited also" he recalls. 
He continued to play with those restrictions until a his junior year when a check up with his cardiologist took a turn for the worse.
"The doctors told me I couldn't play baseball anymore," Evans said. 
Tests showed that his heart condition had begun to deteriorate. 
"I think I was just as devastated as he was. It wasn't a good time for us, "said Evans' girlfriend, Ashley Garcia. "Watching the person you love let go of his dream isn't easy."
Then things got even worse.
"Last September we took him again and we did a cardiac MRI and that's when they discovered it had grown five centimeters and five centimeters is deadly," recalled his mother, Clara Evans.
Doctors warned them that an aorta that large could lead to an aneurism and cause death.
"At first it was overwhelming," Evans said. "I was scared and nervous. I didn't sleep well for two weeks before the surgery. It was a lot of tension for me." 
After an  agonizing six hour procedure, his surgery was declared a success, and he awoke with an eight inch scar on his chest  and a newfound appreciation for life.
"I was shocked when I saw the scar because I was never told it was going to be that big," Evans said. "My scar doesn't bother me, I am actually proud of it because it shows something that I have overcome." 
A few months after his surgery  Evans started training with his cousin Luis Pardo on a daily basis in hopes of getting back on the baseball diamond. 
"He basically taught me how to throw again because I hadn't thrown in two years," Evans said. "I was super rusty." 
The training paid off when his cousin Mandy Alvarez, contacted Angel Herrera the coach at Killian High School.  Herrera allowed Evans to play on his summer team "The Florida Legends" that featured some of the Miami-Dade county's best players. He stuck with the team throughout the summer. 
Evans prospects were further improved when Herrera convinced Sharks' Head Coach Danny Price to audition for the MDC baseball team.
"He never gave up, and that's something that's important" Price said.
Armed with an 80-82 mph fastball  and splitter, Evans made the team. He is taking Nadolol 40mg, a blood pressure medicine, that will be a part of his life forever. 
"Even though he has a heart condition he still does his job," said Evans' teammate and fellow pitcher, Alejandro Castro. "He works hard."
Evans' family is happy to see him back on the baseball field. 
"I'm just glad somebody gave him a chance," Clara Evans said. " This is a great opportunity.
More Sports Articles
---