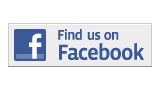 ---
Arts and Entertainment
Latest Revival Of Chicago On Broadway Proves Why The Show Has Lasted This Long
By Irma Gutiérrez Sánchez
irma.gutierrez003@mymdc.net
There's no need to lower our expectations if we're seasoned veterans of the musical scene, Chicago on Broadway delivers. And how! 
If you are a fan of the movie and are curious to see what the buzz is about, or why this stage production about scandal, crime, razzle-dazzle fame and minimalistic skin-tight black cabaret outfits is still playing after its debut in 1975, get that plane ticket to New York City right now. 
The show runs on fast and smoothly with non-stop quality singing coupled with the art of dancing in a way that makes us feel what they feel on stage, keeping us on the edge of our seats.
Forget about your Friday night recital, the Ambassador Theatre is the place to be. The size of the stage does not affect the atmosphere in any way, it adds to the charm especially since the content is what matters. 
Yes, it's a perfect rendition of satire on corruption in the criminal justice administration and it's well made. Yes, there are about a combined amount of 15 or so different props but they fill their purpose thoroughly. Yes, the dictating demeanor of the theatre ladies leading everyone to their seats is a bit off-putting and I do wish they could take a chill pill before show times, but the show afterwards makes it worth your money.
More Arts and Entertainment Articles
---