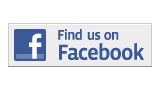 ---
Briefing
Education Program at MDC Offers Shortened Certification for Students with Bachelor's Degree
By Nicole Gonzalez
nicole.gonzalez027@mymdc.net
The Educator Preparation Institute(EPI) at Miami Dade College allows individuals with a non-educational bachelor's degree to obtain teacher certification in an accelerated approach.
The program is a 10-month competency-based program which addresses high-need subject areas such as Exceptional Student Education, Mathematics, Science and, English for Speakers of Other Languages.
EPI coursework a seven-course program, worth 21 credits, and a variety of fieldwork in schools to receive a professional certification at a cost of roughly $2,000. It's an investment school districts value.
"They are usually hesitant to hire people without a professional certificate, so the EPI provides an alternate route for certification," said Jesse Lopez, an advisor at the School of Education.
Classes within the EPI are held on Fridays, Saturdays, and Sundays at Interamerican Campus, 627 SW 27th Ave.
For more information of the EPI, visit www.mdc.edu/main/educationbs/ or call the School of Education at 305-237-6203.
More Briefing Articles
---