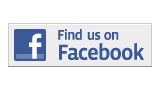 ---
Briefing
MDC Scholarship Applications Now Available
By Louvins Pierre
louvins.pierre001@mymdc.net
Miami Dade College has opened up its 2014-2015 Scholarship Application on its website, for all students to compete for.
To locate the application, go to the MDC website and press student, locate scholarships and then enter your login information to be transferred to the application.
The application asks several questions about academics and then a 250-word essay on "why you are deserving of a MDC Scholarship."
After you have submitted your application, you will be notified shortly after the deadline date regarding how much and what scholarship you will receive.
Kenia Perez, MDC faculty member, said that she is excited about the new application.
"I am pleased to announce that the MDC Scholarship Application is now available through our website, www.mdc.edu," Perez said.  
More Briefing Articles
---