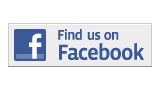 ---
Briefing
Schwallie Family Scholarship Program Awards Students with Autism up to $3,000
By Allison Moraga
allison.moraga001@mymdc.net
The Organization for Autism (OAR): Schwallie Family Scholarship Program is awarding up to $3,000 to help benefit those students who are or will be enrolled in a four or two year college/institution, vocational school or a cooperative life skill program for the Fall 2014/Spring 2015 school year.
In order to be eligible students must have proof of autism diagnosis, be enrolled on a full time basis or be working toward certification or accreditation in a particular field.
OAR has awarded a total of 116 qualified high school and college students with autism spectrum diagnosis since 2008.
The application is online at http://www.researchautism.org/news/otherevents/scholarship.asp. Applicants are asked to apply on their own.
Applicants must also submit a letter of recommendations from a teacher, counselor, coach, or non-relative.
All applications and letters of recommendation must be submitted by 11:59pm on May 2.
More Briefing Articles
---