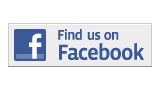 ---
Briefing
The Freedom Tower Presents "Beyond the Rails" Exhibit
By Erica Bernard
erica.bernard001@mymdc.net
New World School of Art students collaborated on the "Beyond the Rails" exhibit as a part of a museum studies course offered by MDC and NWSA at the new Wolfsonian-Florida International University site in downtown Miami.
Students participating in the yearlong museum course created this historically focused exhibit that displays how important and dynamic railroads were. They also learned the role of socioeconomic status in travel in the 19th and 20th century.
The exhibit opens on March 27 from 6 p.m. to 8 p.m. in the ballroom of the Freedom Tower, 600 Biscayne Blvd. on the Wolfson Campus.
On April 28 from 6 p.m. to 8 p.m., there will be a closing panel discussion with Mitchell Wolfson Jr and several other guests.
For more information visit:
http://www.mdcmoad.org/Event.aspx?EventID=13305
Address: 600 Biscayne Blvd, Miami, and Fl, 33132
Contact: 305-237-7700
More Briefing Articles
---