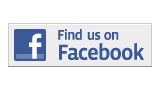 ---
Briefing
Wolfson Campus To Host Women Emerging In The 19th Century Event
By Zeinab Noureddine Vasquez
Zeinab.Noureddine001@mymdc.net
The emergence of women writers in the 19th century with a special  emphasis on Louisa May Alcott, the author of Little Women, is the focus of an event at the Wolfson Campus, 300 N.E. 2nd Ave., March 31 from 11 a.m. to 12 p.m, Room 3419.  
The event features a historical lecture given by English professor Cherie Clark and MDC students from the Wolfson Opera Workshop class will be singing songs from the Broadway musical Little Women.
It is open to all MDC students, faculty, and staff.
Students are recommended to arrive early since there is a limit of 75 seats.
More Briefing Articles
---