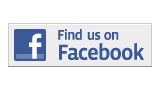 ---
Forum
Jason Collins Is Not The First Openly Gay Athlete But He Deserves Credit For Paving The Road Forward
By Emerio Joel Mendez
emerio.mendez001@mymdc.net
I am happy that today's media is ready to acknowledge Jason Collins in disclosing his sexuality. However, some recent articles claim that he is the first openly gay athlete, this is not true and rather more "yellow journalism" press that is intended to generate attention or sales with little credibility. The first official professional athlete out of the closet was Glen Burke and many others have confessed prior to Collins, who deserve recognition as well.
Missy Giove, also known as "The Missile," was a pro female downhill mountain biker with a long-hair-don't-care lifestyle. She broke 30 bones in her body during her legitimate career, was arrested for moving 400 pounds of marijuana after her associate sold her out, has tattoos and dreads, and is serving a supervised release sentence.
Orlando Cruz, also called "El fenomeno," Spanish for "The Phenomenal," bore a big title despite his small frame. He had a height of 5"4, was Puerto-Rican, and was ranked number four by the World Boxing Organization. He was the first openly gay boxer, who later married his partner in New York City.
Wade Davis, was a football player for several teams and is currently an activist.. He is a board-member of You can Play, an organization that fights homophobia in professional sports.
Seimone Agustus, WNBA player and gold medalist, notably said in an interview with the Associated Press: "Everyone thinks that the WNBA is one big lesbo party anyway."
Martina Navratilova, bisexual, pro tennis player, came out during her superstardom in 1981.
Billy Bean, Major League Baseball player and resident eye candy in his youth for most hetero-sexual women, came out in 1999.
Glen Burke, drafted by the LA Dodgers in 1976, was the real first gay black male to play in the four major sports yet was denied attention by the media of that time. 
It is unbelievable that less than 40 years ago it was not okay to be gay and out in the sports world. Jason Collins may not be the first to come out, but he is brave for coming out while not being signed to any team for a whole season; he is currently signed under a ten day contract with the Nets.
I hope that Collins' confession improves the overall environment of professional sports and that everyone will have an opportunity to play regardless of their personal qualities. Furthermore, it is beneficial for gay schoolchildren to have homoesexual role models to fuel their dreams without the fear of discrimination. Although Collins is not the first to come out, kudos are  due for paving the way forward. I hope increased visibility results in equality in 2014.
More Forum Articles
---