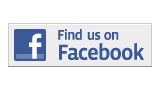 ---
Sports
Barrios Named Pitcher Of The Week After Tossing No-Hitter
By Amanda Aracena
amanda.aracena001@mymdc.net
Miami Dade College right-hander Marcos Barrios, was selected as the National Junior College Athletic Association/Florida College System Athletics Association Pitcher Of The Week after throwing a seven-inning no-hitter against St. Petersburg College on March 1st.
Barrios struck out 10 batters in the 16-0 victory. St. Petersburg College came into the game ranked No. 8 in the NJCAA.
"It didn't surprise me," said Sharks Head Coach Danny Price. " He went out and pitched really well against a good offensive team." 
Barrios, a sophomore,  is 1-1 this year with a 2.02 ERA and 18 strikeouts in three appearances for the Sharks. 
"All the work I have put in is finally paying off," said Barrios, 21, who has been playing baseball for more than 13 years.
His teammates are supportive of his well-deserved honor.
"He's different," said infielder Tony Davila. " He's actually one of our top pitchers. He has good control and we have confidence in him to come out and help us win a ballgame." 
Barrios said the honor won't affect the way he prepares for a game. He said he still needs to work on many aspects of his game. 
"Giving my team a victory is what keeps me motivated," Barrios said.
More Sports Articles
---