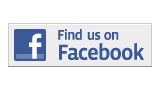 ---
Sports
Bianco Providing Offense And Pitching For Lady Sharks
By Courtney Normandin
courtne.normandin001@mymdc.net
Raquelli Bianco knew what she wanted. The 19-year-old pitcher from Curitiba, Brazil had a dream and she made that dream a reality.
After attending high school at Colegio Estadual de Piranhas, she received a deal she couldn't pass up—to play softball for the Miami Dade College softball team in 2012. 
This year, she is proving her worth on the softball field. Bianco boasts a .477 average with three home runs and 17 RBI; she is 1-1 as a pitcher with a 1.33 ERA.
"It was my dream to study and play softball here," Bianco said.
However, Bianco is not completely alone on her journey.
"Moving to another country without any family members can be a challenging task," Head Softball Coach Gina De Aguero said. "She had the softball team, and this was her new family."
Bianco, a sophomore, helped lead the team in becoming the 2013 Southern Conference Champions (29-16) and a conference record of 13-3, last year. This year the team is off to a 17-9 mark.
In 2005 Bianco was exposed to baseball for the first time. Six months later she began playing softball.
"A coach came to the school and told us what it was about and then I got interested," Bianco said. "[I like] that it's not an individual sport. You have to trust your teammates."
Milena Manami Calixto, a first year pitcher for the Lady Sharks, who is 3-2 with a sterling .77 ERA with 62 strikeouts for the Lady Sharks this year has known Bianco for nine years.
"We used to play on the same team when we were kids," Calixto said. "She is always happy in what she does, which motivates people."
Bianco has committed to transferring to Embry-Riddle Aeronautical University in Daytona Beach, FL, where she will continue to play softball. Eventually the business administration major plans to open an accounting business with her mother.
For now though, her team is looking forward to what she does on the field this year.
"Raquelli is the type of player that you do not need to tell her what needs to get done," De Aguero said. "She will do whatever it takes to aide her team to victory."
More Sports Articles
---