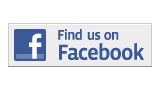 ---
Sports
Sharks Knocked Out Of State Tournament
By Ingrid Ochoa-Odon
ochoa.ingrid001@mymdc.net
The Miami Dade College men's basketball team lost 74-70 to St. Petersburg College on March 5 in Ocala, Florida and were eliminated from the Florida College System Activities Association State Tournament.
Ironically, the Sharks defeated the Titans twice earlier this year. First defeating them 74-71 on Nov. 9 and then beating them 75-67 on Dec. 6.
"Making it to the state tournament was a great accomplishment," said shooting guard Michael Ramey, who due to an injury was not able to play. "It was the biggest game of the year and we came out and played hard but we just didn't end up with the win."
Sophomore guard Darius Perkins scored 20 points and got seven rebounds. Point guard Michael Calder finished with 15 points, seven rebounds, and sophomore forward Johnson Decembre added 10 points and two rebounds.
The Shark's had not qualified for the state tournament since they were crowned Southern Conference Champions in 2009 and they have not won a game in the tournament since 2005.
Even though the Sharks did not make it past the first round of the tournament, they did have three student-athletes make the All-Southern Conference Teams and FCSAA/NJCAA All-State/(All)-Region team.
Perkins (18.8 ppg), Calder (11.9 ppg), and Tre Boutilier (10 ppg, 8.9 rpg) made the All-Southern Conference First Team.
"It's [an] honor to make the all conference team with my teammates," Perkins said.
While Decembre and freshman Jaylin Gilbert received All-Southern Conference Honorable Mention.
The Sharks finished the season with a 21-10 record.
More Sports Articles
---