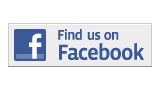 ---
Sports
Sharks Mancini Towering Over Competition On Baseball Diamond
By Amanda Aracena
amanda.aracena001@mymdc.net
Despite the Miami Dade College baseball team's slow start (10-12-1), right-handed pitcher Domenick Mancini has started the season with impressive numbers .
The towering 6-foot-3 inch, 20-year-old, is 2-0 with a 1.02 earned run average and 18 strikeouts.
Mancini is known for his long arm action and over the top release. In 2011 Mancini's average fastball was 86-88 mph, a skill that has since improved immensely. His fastball currently tops off at 96 mph.
"He brings a lot as pitcher," said Mancini's teammate, Tony Davila. "Whenever we need him, we have that confidence in him that he'll come and throw strikes and be able to get us out of the inning or whatever it is we need."
Mancini, a transfer from Florida Atlantic University, is no stranger to helping his team to victory; he led American Heritage High School in Broward County to a national championship when he recorded 63 strikeouts with a 1.22 ERA.
"On the field, I am constantly thinking about what I can do to help my team and what I can do to be as successful as possible," Mancini said.
Despite throwing harder than everyone one on the team, Mancini knows he need to work on his control. He has walked 13 batters this year.
Mancini credits Sharks Head Coach Danny Price for keeping him focused.
"He pushes us to never be satisfied with a good performance, instead work harder and make the next even better," Mancini said.  
Off the field, Mancini is studying business administration with hopes of eventually knowing how to manage and invest his money if signed professionally.
Despite the season not beginning as smoothly as expected, Mancini is confident that the team can get it together.
"We're figuring it out," Mancini said. "I think we'll be more consistent and we're going to have a great finish to the season."
More Sports Articles
---