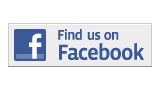 ---
Arts and Entertainment
Federally Approved Hidden Culinary Gem
By Gregory Castillo
Gregory.Castillo001@mymdc.net
In a nondescript strip mall parking lot, nestled between a Dunkin' Donuts and a sushi restaurant, a gem of Miami's culinary landscape hides in plain sight. 
Opened in 2012, the Federal,  5132 Biscayne Blvd, is the the brainchild of rising-star Miami chef Cesar Zapata. Since the restaurant's opening two years ago, Zapata has become famous for his take on classic-American dishes made with locally-sourced ingredients and a Fed-only twist. 
On any given dinner night, the seasonal menu offers up dishes that intrigue and amaze, playing with one's memories of food they've had reinvented. 
The Jar-O-Duck, a play on a classic dish of duck rillette—a patè-style dish of shredded duck meat emulsified with it's own fat—turns into charcuterie board of homemade marshmallow fluff, candied sweet potatoes and toast points. The playful dish brings back flavors reminiscent of a Thanksgiving feast. 
Another clever reinvention of an often-muddled idea is the pig wing. A play on buffalo wings, Zapata takes a "pig wing"—actually a piece of the shank with tender meat—and fries them entirely, tossing them in buffalo sauce to create a giant crispy delicacy. He serves it over  a blue cheese mousse and a salad of thinly-slivered celery and carrots.  
Another classic and must-have on any visit is the Fed's Buttermilk Biskit. A giant buttery biscuit is topped with a honey apple cider glaze, creating the perfect contrast of richness and sweetness. 
Almost any selection of the Fed's supper menu is pleasantly executed, with many options available for vegetarian-friendly dinners. 
As good as the dinner menu is, the restaurant truly excels for weekend brunch. 
Giant plates of their famous biscuits (covered in sausage and gravy), wings 'n waffles (same pig wings served over a sweet Belgian waffle with maple syrup) Green Eggs and Ham (pork shank, poached eggs all over an english muffin with creamy hollandaise) all round out a brunch experience that is sure to satisfy any early-riser—or not so early, since brunch is served until 2. 
For anyone wanting to begin a culinary tour of Miami's best local eateries, The Federal is the place to start. Prices vary, with dishes of different sizes ranging from $11 to $30. The best way to experience the menu is to order a bunch of small dishes among friends and try as much as you can—it is well worth leaving with a full belly.
5/5 stars
More Arts and Entertainment Articles
---