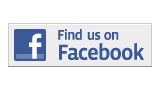 ---
Arts and Entertainment
It Still Smells Like Teen Spirit
By Angela Martoccio
angela.martoccio001@mymdc.net
In the month of April, in the wake of the twentieth anniversary of Kurt Cobain's death, one can find countless articles posted online and magazine covers stocked in the aisles of grocery stores covered with the singer's face. Most of them are all the same. 
They begin with Cobain's life as a teenager, his success at leading one of the most groundbreaking and influential bands of all time, the unfortunate publicity of his tumultuous marriage and drug addiction, and how it all lead to his gruesome suicide in his Seattle home in 1994. 
Because of this, I was hesitant on writing anything personal about Kurt Cobain or Nirvana. I was only two years old when Cobain died, so I felt that I had no real credibility in writing anything that hadn't already been written before.
However, when I read a Pitchfork article that was literally titled "Is There Anything Left to Say About Kurt Cobain's Legacy?" my perspective immediately altered. Journalist Stephen Deusner wrote that while the biography of Kurt Cobain is repeatedly told to the point of exhaustion, the only way it could change is through a younger generation. "If there's a future for Cobain publishing, it's in the hands of millennials who never knew the band in the present tense but have inherited its legacy."  
So here it is: my Nirvana phase ranged from when I was about fourteen to twenty years old. Though it was 2006 and not 1991, how I first heard of Nirvana is the quintessential story. I was watching MTV when the opening chords to "Smells Like Teen Spirit" echoed through my friend's living room. Watching Cobain smash his guitar into smithereens in the gym of a high school was enough to get me hooked. 
I went home and changed the picture on my desktop to a photo of him, ensuing my mother to tell me to take it down because she refused to let me idolize a freak. That didn't stop me, though. I bought numerous biographies and delved into them, highlighting quotes that I liked and memorizing significant dates. Nirvana memorabilia progressively filled my room—T-shirts, posters, and rare editions of the albums on vinyl. I dyed strands of my hair pink and saw Courtney Love in concert. My Nirvana phase was in full swing.
In 2012, I made a trip to Seattle and saw a Nirvana exhibit at the Experience Music Project. I saw pages from Cobain's diary, handwritten lyrics, his guitars and cardigans. I went to his house where he died and sat on the bench outside where many fans come to gather. On the flight home, I somehow felt accomplished and older, knowing that I saw what I had come to see, and now I could grow up. 
A few weeks ago, a thirteen-year-old family friend came to visit my house. Pointing to a poster on my bedroom door, she excitedly said, "That's a really cool photo. It's Kurt Cobain, right?" It was here that I realized my Nirvana phase had ended, and that somebody else's had started. 
Though it's been twenty years since Cobain's passing, generation after generation to come will go through this phase. It doesn't matter how many times the story has been told. What matters is that his legacy remains.
More Arts and Entertainment Articles
---