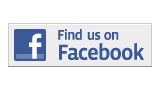 ---
Arts and Entertainment
Rockers Unite To Form Local Supergroup
By Hali Neal
hali.neal001@mymdc.net
Sometimes that urge for something more sneaks up and infiltrates every part of your being. That was the case with Gears—the new hard rock band from some of the minds of other bands Urban Rebel, Endo, Scarlet Carson and Skinmask. 
The members, Trip Six of Urban Rebel, Eli Parker of Endo, Tom Herres of Scarlet Carson and Jimmy Wooten of Skinmask, made Miami their mutual meeting point by renting a house that would also double as a studio. That house is where they've spent the last couple of weeks, writing and recording with Corey Lowery (Eye Empire, Stuck Mojo, Dark New Day). They've already scored a sponsorship with Godless Brand clothing and have set a CD release party for May 30 at Ft. Lauderdale bar Cheers.
I was granted a behind-the-scenes peek at their house/studio while they finished recording guitars for Gears' debut album. 
After getting to the house, singer Trip Six leads me to sit on one of the two stools in the studio and we watch and listen while Lowery works with Parker on getting a section of a song perfected. It quickly becomes obvious that recording music is not for the impatient. One can spend hours just on one small part of a song, making sure the melody is right, the key is right, and that one is "in the pocket"—a term that means one is perfectly in rhythm and/or in tune with the rest of the song. 
Because this process can get admittedly tedious, a good sense of humor as well as coffee and pizza are precious commodities. For example, while Lowery was working his producer magic on the just-finished section, Parker blew off some steam by strumming a random guitar riff. When Lowery looked up from his laptop, Parker told him that the riff was called "the flaming diddles," Lowery responded by saying "it's called something?" 
After finishing the guitars about an hour or so later, I had a chance to sit with Six, Wooten and Parker and talk to them more about Gears, the record, and their future plans. Before beginning this project, each of the members was looking for something with some experience behind it. The fact that all the members had all been in professional bands before, liked similar genres of music, had mutual acquaintances and managed to come up with a plan relatively quickly worked in their favor. After the first four days of being a band, they already had six songs written, and there was a mutual connect with Lowery, which got everything rolling. The sponsorship from Godless Brand came soon after and made everything possible. According to Wooten, there's "no grind, it's just fun, which is how it's supposed to be.".
However, it was the support from friends, family and the local music scene that made them realize this venture would be feasible. Just from their own individual followings musically, the Gears Facebook page garnered 1,000 likes in just the first week of its existence. According to Six, they should have merchandise available soon. They hope to offer limited release low-cost bundles that would include a lifetime VIP pass, a T-shirt, a CD and a hoodie for the fans/friends who have supported them since the beginning. Because they're so concerned with keeping prices down and making sure their music is available to everyone, Gears music will always be free—no strings attached. 
"If you come to our merch table and meet us and shake our hand, you'll get a signed copy of our CD," Wooten said. 
I also had a chance to hear a snippet of a demo that will be included on Gears' debut. The track is a departure for Six, who has fronted funk-rock band Urban Rebel since 2008. The departure, however, only showcases Six's versatility as his vocals give the song a haunting, powerful edge. 
For more information on Gears or their upcoming CD release party, visit their Facebook page at www.facebook.com/gearsofficial.
More Arts and Entertainment Articles
---