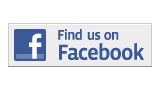 ---
Briefing
Medical Campus Students Help Students From Paul Laurence Dunbar K-8
By Brayan Vazquez
Brayan.vazquez001@mymdc.net
Students from Miami Dade College's Medical Campus' nursing and hygiene programs partnered with Miami Airport Rotary Club to provide a pair of shoes to 50 students from Paul Laurence Dunbar K-8.
Healthy Feet is a campus outreach program where student dean Kim McGinnis serves as head of the project and Rotary Club International funds it with a matching grant.
The Healthy Feet program included a trip to the Mall of the Americas where the youngsters all picked a new pair of shoes. 
Back at the school, college students discussed healthy eating and dental habits.
Shovon Bethune, a guidance counselor at Paul Laurence Dunbar K-8 and an organizer of this visit, said that her students were very excited and appreciative.
Bethune also said that the presentation on healthy habits has an impact beyond the immediate group.
"They can take this home and share it with others," Bethune said.
More Briefing Articles
---