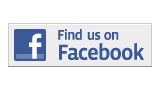 ---
Briefing
North Campus Professor Honored With The 2014 Outstanding Latino Educator Award
By Daniela Hurtado
daniela.hurtado001@mymdc.net
Miami Dade College North Campus professor, Octavio Roca, is being honored with the American Association of Hispanics in Higher Education's,(AAHHE), prestigious 2014 Outstanding Latino Educator Award in Literary Arts and Publications.
AAHHE's mission is to increase Hispanic faculty in higher education as well as recognizing the accomplishments and achievements of Hispanics.
Roca is an assistant professor of philosophy and a passionate champion of Hispanic-American culture, who has published many books, among his most recent is "Cuban Ballet."
He was a music and dance critic for The Washington Post, The Washington Times, and the San Francisco Chronicle.
"I am humbled but also especially proud to have been singled out by the AAHHE," Roca said.
More Briefing Articles
---