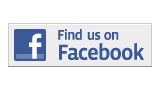 ---
Briefing
Rachel Weiss to Lecture at Wolfson Campus
By Nicole Gonzalez
nicole.gonzalez027@mymdc.net
Rachel Weiss, contemporary Cuban art expert, will lecture at the Miami Dade College  Museum of Art and Design at the Freedom Tower in Downtown Miami, 600 Biscayne Blvd., on Saturday, May 10 at 1 pm.
Weiss is a professor of arts administration and policy at the School of the Art of Chicago. 
She has studied and written on Latin American art with a specialty in cultural policy.
The lecture will discuss the modern art of Cuba and its role as motivation for public debate, which Weiss further explores in her recent book To and From Utopia in the New Cuban Art.
There is no cost for entry and it is open to the public.
Weiss' book will be available for purchase at the event with a signing opportunity after the lecture.
For more information, visit the Museum of Art and Design website, mdcmoad.org or call 305-237-7700.
More Briefing Articles
---