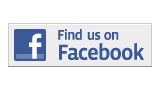 ---
Briefing
The Andrea Castillo Foundation Offering $1,000 Scholarship
By Nicholas Solana
nicholas.solana@mymdc.net
The Andrea Castillo Foundation is awarding a scholarship worth $1,000 to students in the College's Bachelor's of Science in Early Childhood Education Program.
Founded in 2013, the Andrea Castillo Foundation was formed by Susie Castillo in honor of her daughter Andrea, a 21-year-old student majoring in education at Miami Dade College's North Campus who died in a car crash in October 2012.
Eligible students must demonstrate need based on federal financial aid standards; possess a cumulative GPA of at least 3.0; have graduated from a Miami Dade County public school; and submit a 250-word essay on "Volunteerism in Education Field." The money awarded may go toward tuition, fee and/or books.
Application forms can be found on the MDC website, http://www.mdc.edu/main/financialaid/scholarships/AvailableNow.aspx
Deadline is June 27, 2014.
More Briefing Articles
---